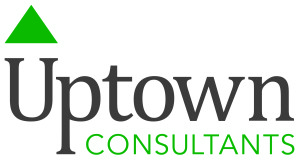 Houston content writers stable RedShift Writers and global business consulting firm Uptown Consultants
are bringing a whole new style of business to Houston— and the world.
Earlier this week, RedShift and Uptown forged a business alliance that offers Houston businesses the opportunity to find high quality business and marketing services that work together symbiotically to healthily grow their businesses.
"Uptown Consultants is an excellent company and is on the path to becoming a legendary business consulting firm," said RedShift Founder and Lead Writer Daniel J. Cohen. "Our stable of Houston content writers is so lucky to have a client, ally and vendor like Uptown Consultants because it really speaks to the quality of both of our companies."
Uptown Consultants Founding Partner Drew Wilson had similar sentiments in his statement on the alliance. "With Uptown Consultants, clients receive the highest level of international consulting, business process improvement, litigation prep and strategy, and a wide range of other essential business consulting services. With RedShift Writers, they receive content writing, message strategy, digital assistance and tactical message assistance from the best Houston content writers on the market," said Wilson.
"The alliance is a win-win-win— for Uptown, for RedShift, and for the Houston business community."
Uptown Consultants and RedShift Writers are two of Houston's hottest businesses. Both groups support the Houston community, yet bring a worldwide perspective to their respective industries.
Both Wilson and Cohen are highly involved in the Houston business market and Houston community, participating in philanthropic and professional efforts on a regular basis.
About RedShift Writers
RedShift Writers is a high-powered, lightning fast content writing firm. Based in Houston, RedShift specializes in writing website content that pulls in customers and powers businesses to the top of search rankings. They offer content writing as related to a broad number of digital services, including websites, blog creation and management, social media, PR, speech writing and personal branding.
RedShift is a particularly well-known product launch partner and has a respectable background content writing for the energy industry.
For more information:
About Uptown Consultants
Uptown Consultants is a collection of elite business consultants committed to taking businesses from local to global, onward and upward. The firm represents companies seeking to bolster their business through robust process improvement, sharper communication strategy, sales and marketing, and smart expansion into international markets. Uptown's on-staff experts in the disciplines of law and business processes offer various in-depth insight into financial decision-making for the betterment of their clients. Uptown also offers assistance in website development, SEO, event planning and PR.
For more information, visit www.UptownConsultants.com