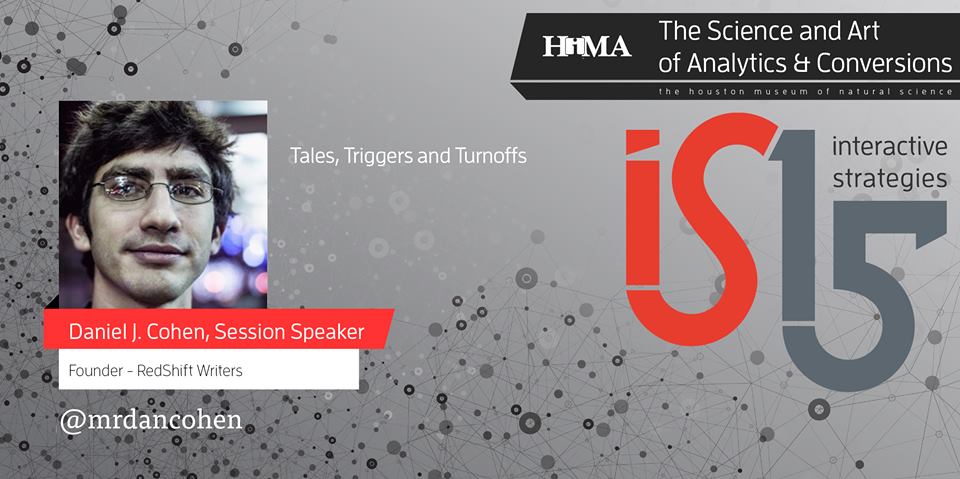 Hello!
I will be speaking about copywriting and conversion in a presentation titled Tales, Triggers, and Turnoffs (TTT) Thursday August 27th, 2015, at Houston IMA's #IS2015 Conference at the Houston Museum of Natural Science. This year's conference focuses and art and science of conversion and how to analyze and measure performance related to conversion.
I wanted to take a moment to tell everyone how excited I am to deliver a speech alongside some of the best at what they do, including keynote presenters Sean Jackson (CFO of Copyblogger) and Jeremiah Andrick.
The pitch for this conference: it's going to be the best of its kind for a long time, so mosey over to EventBrite and get your tickets! I'd love to see you there, and if you are able to make it out, let's talk!
Thanks,
Daniel J. Cohen